SDRC and Matra BAe Dynamics Establish Relationship for Metaphase®/Accelis™ Software
CINCINNATI-November 27, 2000-SDRC (Nasdaq: SDRC), a global supplier of e-business collaboration solutions for the product lifecycle, today announced a relationship with Matra BAe Dynamics, Europe's leading guided weapons company, valued approximately at $4 million for software and services over multiple years. The relationship includes initial orders in the fourth quarter of approximately $630,000 for SDRC's Metaphase® product knowledge management (PKM) and SDRC's Accelis™ e-Business Integration (e-BI) software and services.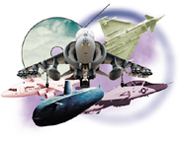 These complementary PKM/e-BI products will provide Matra BAe Dynamics with solutions for supporting their national and international product data management (PDM) requirements.
National PDM will deploy Metaphase to act as its product data management and change management solution. With plans to reduce the cost and time of the product development and production processes, Matra BAe Dynamics will employ Metaphase to manage the product data, including integration with CAD, DOORS, Document and logistics data. It will also be integrated to the company's ERP and MRP systems.
International PDM is based on SDRC's new e-business solution, Accelis, and will act as the foundation for Matra BAe Dynamics' collaborative product commerce (CPC) environment. Accelis is a standards-based, Web-centric software solution that draws business information from dissimilar enterprise application systems and seamlessly presents it to knowledge users and decision-support applications. This will form the core of Shared Data Environment solutions for such projects as Meteor and Principal Anti-Air Missile System (PAAMS).
Trevor Taylor, chief engineer for Meteor, states, "A significant contribution to the success of the Meteor Project will be the establishment of a project wide PDM and Shared Data Environment."
"SDRC is pleased to extend our aerospace and defense presence through this relationship with Matra BAe Dynamics," said Bill Weyand, chairman and chief executive officer, SDRC. "Metaphase and Accelis are proven solutions for generating significant gains in competitive advantage and business value for our customers. We look forward to working with Matra BAe Dynamics in leveraging Metaphase and Accelis to help build their CPC and extended data management environments."
The project will be deployed over all Matra BAe Dynamics' UK and French sites and will complement SDRC's software solutions used by their other partners, Aerospatiale Matra Missiles and Alenia Marconi Systems.
About Matra BAe Dynamics
Matra BAe Dynamics, a subsidiary of EADS (European Aeronautic Defence and Space company) and BAE SYSTEMS, is Europe's leading company in guided weapons with a turnover of approximately L0.9 billion, an order book worth more than L5 billion and 5,600 employees in France and the UK. 'New MBD', a future European Missile Systems Company, is currently being formed by Matra BAe Dynamics, Aerospatiale Matra Missiles and Alenia Marconi Systems.
About SDRC
SDRC (Structural Dynamics Research Corporation) is a leading global provider of e-business collaboration solutions for the product lifecycle. The Company's products address the areas of e-Mechanical Design Automation (e-MDA), e-Product Knowledge Management (e-PKM), e-Collaborative Products (e-CP), and e-Business Integration (e-BI). Coupled with process engineering and consulting services, the Company's solutions facilitate innovation through collaboration, enabling industry leaders to optimize product development early in the design process, increase productivity, and significantly improve time-to-market. SDRC employs more than 2,500 people worldwide, with 77 offices in 18 countries throughout North America, Europe, and Asia/Pacific.
Note to Editors: SDRC and Metaphase are registered trademarks, and Accelis is a trademark of Structural Dynamics Research Corporation. All other trademarks or registered trademarks belong to their respective holders.
For more information, please contact: