SDRC TeamCenter™ Gains Early Adopters
TeamCenter rapidly gaining momentum as industry's first web-native, collaborative product management solution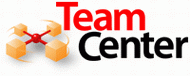 CINCINNATI-July 18, 2001-SDRC (Nasdaq: SDRC) today announced that its TeamCenter™ web-native, collaborative product management solution has gained significant traction in the marketplace since its launch at the company's Collaborative Product Management Symposium in May. TeamCenter is being deployed at a number of early-adopter, recognized market leaders - including Andrew Corporation, Fluke Corporation and Fujitec America - enabling their virtual enterprises to collaborate in order to bring new products to market faster, better and with less cost.
These companies will be using varying functionality of TeamCenter such as:
Andrew Corporation - Wireless Products Division - will deploy TeamCenter to enhance its ability to manage multiple project teams and meet customer release dates.
Fluke Corporation is deploying TeamCenter to integrate its product data management and enterprise resource planning systems.
Fujitec America will be deploying TeamCenter to synchronize tasks and schedules of dispersed project teams, thereby improving project communication, visibility, and traceability.
"We are continually looking for ways to realize specific, measurable benefits in our engineering processes," said Dennis DeVos, president, Fujitec, America. "SDRC's TeamCenter solution will allow us to gain efficiencies and time savings that we can take directly to the bottom line - reductions in unbilled overtime and in meetings enabling more time for productive activities, improved project communication and improved project visibility. By implementing TeamCenter, we're estimating significant savings in field payroll alone."
TeamCenter is the only web-native solution that unites the critical technologies essential for collaboratively managing all aspects of creating products: requirements, designs, configurations, documents, and related business information. Based on Sun Microsystem's Java 2 Enterprise Edition (J2EE), the recognized standard for today's Internet-based e-business framework, TeamCenter fully embraces the web for managing the product lifecycle and is the first CAD-neutral, product-centric collaborative product management solution in the industry.
"Aberdeen finds that SDRC's new corporate strategy clearly positions them in the CPC market space," said Jack Maynard, research director, Aberdeen Group. "Their new collaborative architecture has the potential to deliver on the promise of what PDM was meant to be and to deliver this value beyond the engineering community to all constituents involved in the product lifecycle.""TeamCenter is a revolutionary step forward for SDRC and for the market," said Bill Weyand, chairman and CEO, SDRC. "We've already seen a great deal of enthusiasm from customers as evidenced by our first month of TeamCenter early adopters. It becomes clearer every day that TeamCenter is exactly the type of product needed in a competitive product development environment to enable global manufacturers to drastically reduce time-to-market and costs, increase quality, and meet even the most demanding business objectives in the Product Lifecycle Management (PLM) market. We are committed to driving business value for our customers."
About SDRC
SDRC (Structural Dynamics Research Corporation) provides complete software solutions for product design and collaborative product management. With headquarters in Cincinnati, Ohio, SDRC employs more than 2,500 people worldwide, with 64 offices in 18 countries throughout North America, Europe, and Asia/Pacific. For more information, contact SDRC at 1-800-848-7372.
Note to Editors: SDRC is a registered trademark and TeamCenter is a trademark of Structural Dynamics Research Corporation. All other trademarks or registered trademarks belong to their respective holders.
Additional Information and Where to Find It: It is expected that SDRC will file a proxy statement with the SEC in connection with the Merger, and that SDRC will mail a Proxy Statement to its shareholders containing information about the Merger. Investors and security holders are urged to read the Proxy Statement carefully when it is available. The Proxy Statement will contain important information about SDRC, EDS, the Merger, the persons soliciting proxies relating to the Merger, their interests in the Merger and related matters. Investors and security holders will be able to obtain free copies of these documents through the website maintained by the SEC at http://www.sec.gov. Free copies of the Proxy Statement and these other documents may also be obtained from SDRC by directing a request through the Investors Relations portion of SDRC's website at http://www.SDRC.com or by mail to SDRC, 2000 Eastman Drive, Milford, Ohio 45150, attention: Investor Relations, telephone: (513) 576-2400.
In addition to the Proxy Statement, SDRC and EDS file annual, quarterly and special reports, proxy statements and other information with the SEC. You may read and copy any reports, statements or other information filed by SDRC or EDS at the SEC public reference rooms at 450 Fifth Street, N.W., Washington, D.C. 20549 or at any of the SEC's other public reference rooms in New York, New York and Chicago, Illinois. Please call the SEC at 1-800-SEC-0330 for further information on the public reference rooms. SDRC's and EDS' filings with the SEC are also available to the public from commercial document-retrieval services and at the Web site maintained by the SEC at http://www.sec.gov.
Participants in Solicitation: SDRC, its directors, executive officers and certain other members of management and employees may be soliciting proxies from SDRC shareholders in favor of the Merger. Information concerning the participants in the solicitation is set forth in a Current Report on Form 8-K filed by SDRC on May 24, 2001. Cautionary Note Regarding Forward-Looking Statements under the Private Securities Litigation Reform Act of 1995: Certain matters discussed in this release are forward-looking statements that involve risks and uncertainties which could cause the actual results to differ materially from those projected, including the timely availability and acceptance of new products, global economic uncertainties, the impact of competitive products and pricing, the management of growth, and other risks detailed from time to time in the Company's most recent reports on Forms 10-K and 10-Q. In addition, the completion of the merger and related transactions with EDS is subject to the satisfaction or waiver of customary conditions that involve future developments. ###