Introducing TeamCenter
To win in the new econmony, you must change the rules of the game.
Accleerating time-to-market, and reducing cost through web-native collaborative product management
Like all companies that aspire to market leadership, your company must
excel in today?s highly competitive business landscape.
To excel, you must develop, support and offer your products in a global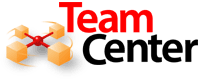 marketplace.Your value chain must include an ever-changing variety of
suppliers, allies and trusted customers.Your ability to innovate during
the early stages of the product lifecycle will determine the cost, quality
and success of your product offerings.
In order to achieve and sustain a competitive advantage in this business
setting, you must:

Leverage a top-down, product-centric environment for product development and innovation

Collaborate effectively across your entire value chain and global
product lifecycles

Use web-native technology solutions that fully embrace open standards and system interoperability.
To address these strategic issues, SDRC offers TeamCenter?the world?s first collaborative product management solution. To win in the new economy, you must change the rules of the game. Click here to find out more.

TeamCenter's Business Value
Essential Criteria for Collaborative Product Management
TeamCenter's Solution Suite
TeamCenter's Benefits
What Are Industry Leaders Saying
---